The Future of Computing: Domain-Specific Accelerators
Date: November 7, 2018, 4:00 PM
Location: Annenberg Auditorium
Speaker: William J. Dally, Chief Scientist and Senior Vice President of Research, NVIDIA Corporation; Professor of Electrical Engineering and Computer Science, Stanford University
This talk will explore how the scaling of computing performance has enabled new applications and greater value from computing. Professor Dally will describe some common characteristics of domain-specific accelerators via case studies. Graphics processing units are an ideal platform on which to build domain-specific accelerators. They provide very efficient, high performance communication and memory subsystems.
---
William J. Dally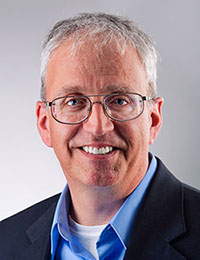 Chief Scientist and Senior Vice President of Research, NVIDIA Corporation; Professor of Electrical Engineering and Computer Science, Stanford University
Bill is Chief Scientist and Senior Vice President (SVP) of Research at NVIDIA Corporation. He is also Professor of Computer Science (CS) and Electrical Engineering (EE) and former chair of Computer Science at Stanford University. He is working on developing hardware and software to accelerate demanding applications including machine learning, bioinformatics, and logical inference. As a Computer Science graduate student at Caltech he designed the MOSSIM Simulation Engine and the Torus Routing Chip which pioneered wormhole routing and virtual-channel flow control. At Stanford University his research group has developed the Imagine processor, which introduced the concepts of stream processing and partitioned register organizations, the Merrimac supercomputer, which led to GPU computing, and the ELM low-power processor.
---